Unique Features of Arka Cotton Yoga Mats
Handmade with Cotton – Eco-Friendly, Natural, Recyclable Material

Special ANTI SLIP treatment for a great traction and firm grip

Washable – Hygienic and Germ-Free

Foldable in Unique Ways- Can fit into a laptop or even a sling bag

Skin Friendly

Light Weight, Perfect Cushioning and Easily Portable

Natural Texture and Feel

Free of Phthalates

Exclusive and Extensive Yogic Designs and themes

Will withstand The Toughest Practices and last forever

Ideal Size- 72 Inches X 24 Inches
Specifications of Arka Cotton Yoga Mats
Thickness – Thickness of our mats is just right. The weight of each mat is approximately 1.3 Kgs. They can easily be carried while traveling, at the same time they are thick enough to give you perfect cushioning and thin enough for you to feel a strong connection to the oor.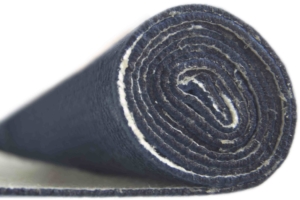 Texture – The texture of your yoga mat dictates how much traction it provides. Our slightly textured mats will provide you proper grip at the same time perfect comfort while doing Savasana.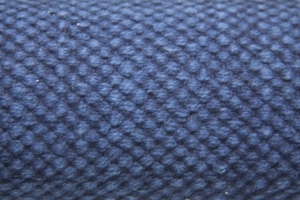 Stickiness – A sticky yoga mat keeps you from sliding all over the place and helps you maintain your alignment as you move from one pose to another, as well as when you hold poses for several seconds. For extreme practices we also have special ANTI SKID mats.

Eco-friendliness – Our mats are made from 100% cotton natural bers. Thus the recyclability of the material and the use of earth friendly colors ensure you are using a nature friendly product.

Packaging – Each mat is carefully packed in plastic rolls for ease of transportation and storage. Every mat has its own story and the packaging reacts the same to give the user a glimpse of how the mat can be the appropriate vehicle on the yogic journey.